| | |
| --- | --- |
| | CONSULTING: |
| | STUDIES AND PROJECTS. |
| | SUPERVISION OF WORKS. |
Work Camps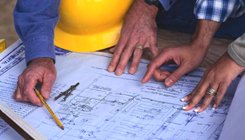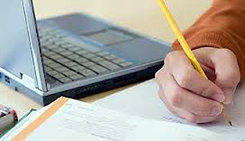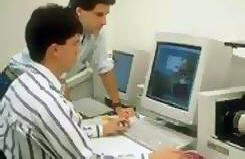 Supervision, directions of work, control and surveillance.
Since our inception, we have participated as technical assistance for the Control and surveillance in numerous infrastructure in all areas, providing services to administrations and public enterprises, as well as construction companies and private developers.
We offer experienced and connected with our central services and customer equipment on site. Work teams are equipped with modern management tools to implement the methodology of work more according to the characteristics of each project.
The role of technical assistance, together with the continuous technical support to the works management, is the implementation and monitoring of the methodology of work of technical assistance based on monitoring plans.
An added value that we bring from IPD to technical assistance works, is the continuous and effective participation of specialists of different disciplines techniques, which support the construction management and offer a quality plus, coupled with different tools, like document management systems, adapted to the needs of each client and allow us a comfortable and agile monitoring of the evolution of the works. We also have techniques, instruments and the most advanced quality control resources.
SUPERVISION OF WORKS.
NAME OF WORK
MOST SIGNIFICANT DATA
AGENCY
Control and surveillance of works of the autovía de la Plata. CN-630 from Gijon to Seville. Section: LE-412 Villabrázaro (Zamora)
Ppto: 28.948.186,87 €
Longitud: 11,2 km. - 22 Estructuras
Ministerio de Fomento (dirección General de
Carreteras)
Control and surveillance of works 'Highway of silver (A-66). "Stretch: Guijuelo-Montejo". (Salamanca)
Ppto:27.285.255,31€
Longitud:13,2 km. - 17 Estructuras
Ministerio de Fomento (dirección General de
Carreteras)
Geometric control and technical support during the execution of works of "transformation in irrigation of the Sector IV-3 ka Payuelos subzone - Area Esla in the irrigable area of Riaño, Mansilla de las Mulas and Santas Martas (León) ttmm".
Ppto: 8.994.607,47 €
ACCIONA
Control and surveillance of works: conditioning of the margins of Torio and Bernesga rivers at the T.M. Leon.
Ppto: 8.991.208,98 €
Longitud: 2,3 km
Ayuntamiento de León
Direction of work. West Rebollar. Regional supply.
P.B.L:2.978.095,00 €
Junta de Castilla y León
Management and coordination of safety and health of urbanization of the Lastra (León).
P.B.L: 33.421.939,95 €
Superficie: 944.289 m2
Junta de Compensación de la Lastra
Underground car park management and urbanization in the Eras de Renueva (León).
Ppto: 3.742.672,11 €
400 plazas. 2 plantas
Junta de Castilla y León
Direction of work of maintenance, conservation and repair of the municipal public spaces in León.
Ppto: 3.742.672,11 €
ACCIONA
Management and coordination of safety and health of the project of development of the ULD 15-02 "Los Juncales" sector.
P.B.L: 3.801.991,08 €
Superficie: 101.796 m2
VIPROELCO